Social Media Marketing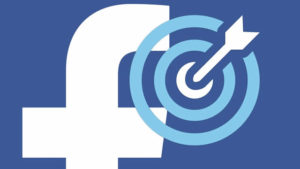 If there's one constant in online marketing, it's there is NO constant.  One of the most common questions I was asked in workshops and presentations I would give was "Do I need a website or can I just use Facebook (or social media.).  My answer was always, "Why would you put all your marketing efforts in a platform you don't control?  What happens when things change?"
That may have sounded prophetic now as we look back on the recent history, but history has proven that over and over again.  So why be surprised now that Facebook has reduced the effectiveness of their "Free" marketing we enjoyed for several years.  Enter Social Media Marketing or Paid Advertising on Social Media.
The beauty of Social Media Marketing is the ability to laser target  your audience demographics, likes, interests, shopping patterns, and lots more.  And for a cost that's affordable for all businesses.  But it goes beyond that.
Retargeting is the latest evolution in marketing.  Retargeting allows advertisers to follow browsers that respond to an ad they see, but don't complete the targeted action.  For example, your ad goal is to have someone go to your website and subscribe to your newsletter.  Someone goes to your site, but doesn't hit the "Submit" button on the subscription form.  Retargeting places another ad in the news feed of that person that gives them more information or moves them closer to the action you wanted them to take.
For more information about social media marketing, let 800biz Ninja Marketing walk you through the process.